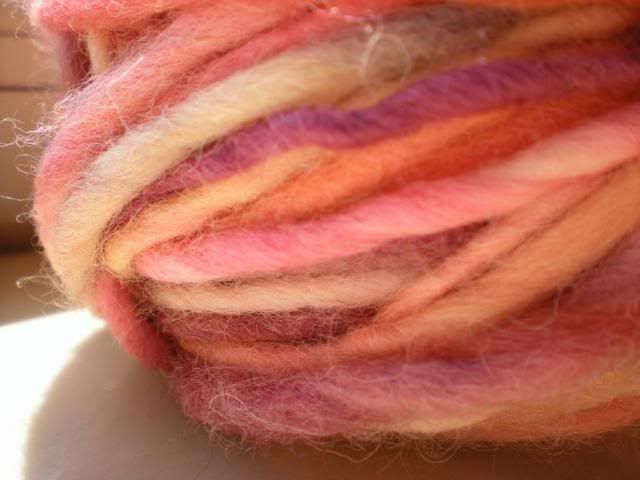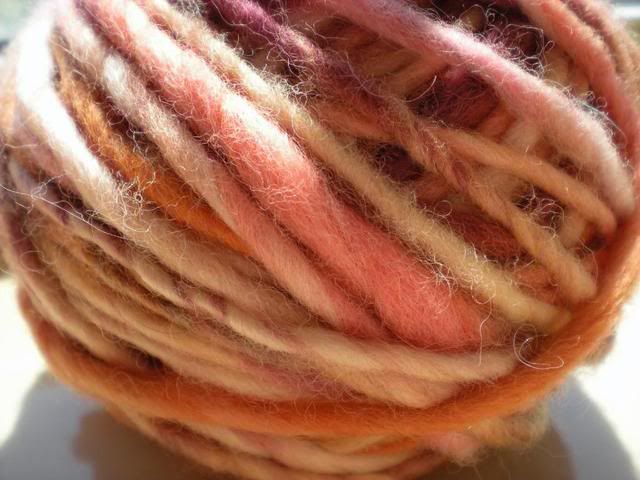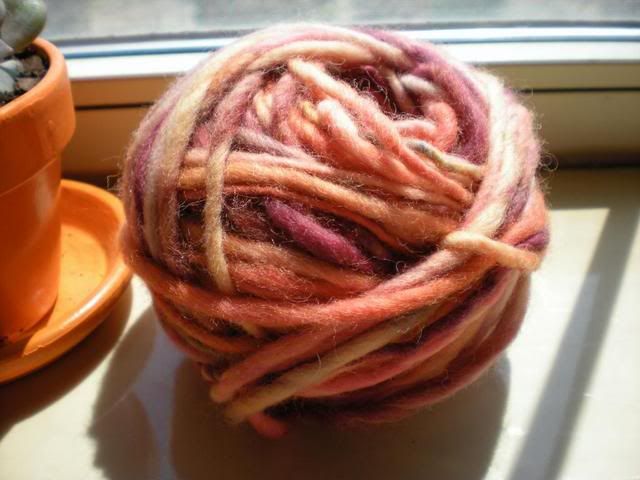 Alright guys, in celebration of 100 views of this blog (though I have a sneaking suspicion that most of those views are mine :\ ) I'm giving away this ball of yarn that was hand spun by me! It was my 3rd or 4th try at spinning, and I'm really proud of this yarn! It's made from merino wool, and is approximately 51 yards long. It's a pretty even yarn, though it is a little thick and thin in some places! The colors remind me of a sunrise, including pinks, oranges, and magentas :]
You have one week before I pick the winner of the giveaway! All you have to do to participate in the giveaway is to comment on THIS blog post (I won't count comments on other blog posts) before next Thursday, May 14, 2009. Make sure you include a link to your Etsy shop or an e-mail or somewhere I can reach you. I will then put all the names/emails/Etsy shops into a hat and draw out the winner!
So get posting, and good luck!